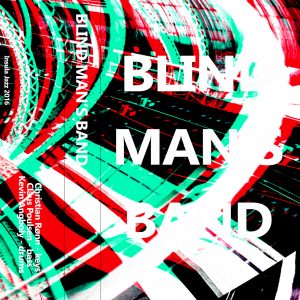 On 21. December, Insula Jazz releases Bllind Man's Band's self-titled debut album on cassette. At the same time BMB is playing their debut concert at Mayhem. The fearless improv-band consists of the three fierce improvisers, none of them strangers on the Danish improv and noise-scene, Claus Poulsen (DK), bass, Kevin Angboly (FR), drums and Christian Rønn (DK) on keys. The trio's self-titled album "Blind Mans Band" consists of a collection of 7 improv-pieces which best can be described as intense imploding and forwardlooking soundclashes, recorded in Copenhagen, june 2015.
Review in Jazznyt "Det starter et sted, hvor Miles Davis er forsvundet i junken, som han var alt for gode venner med i 70'erne. Der er ingen kære Miles længere. I stedet er der en grum omgang larmende fri improvisation, hvor der slås nogle mentale buler i lakken"
…. read the whole thing here.